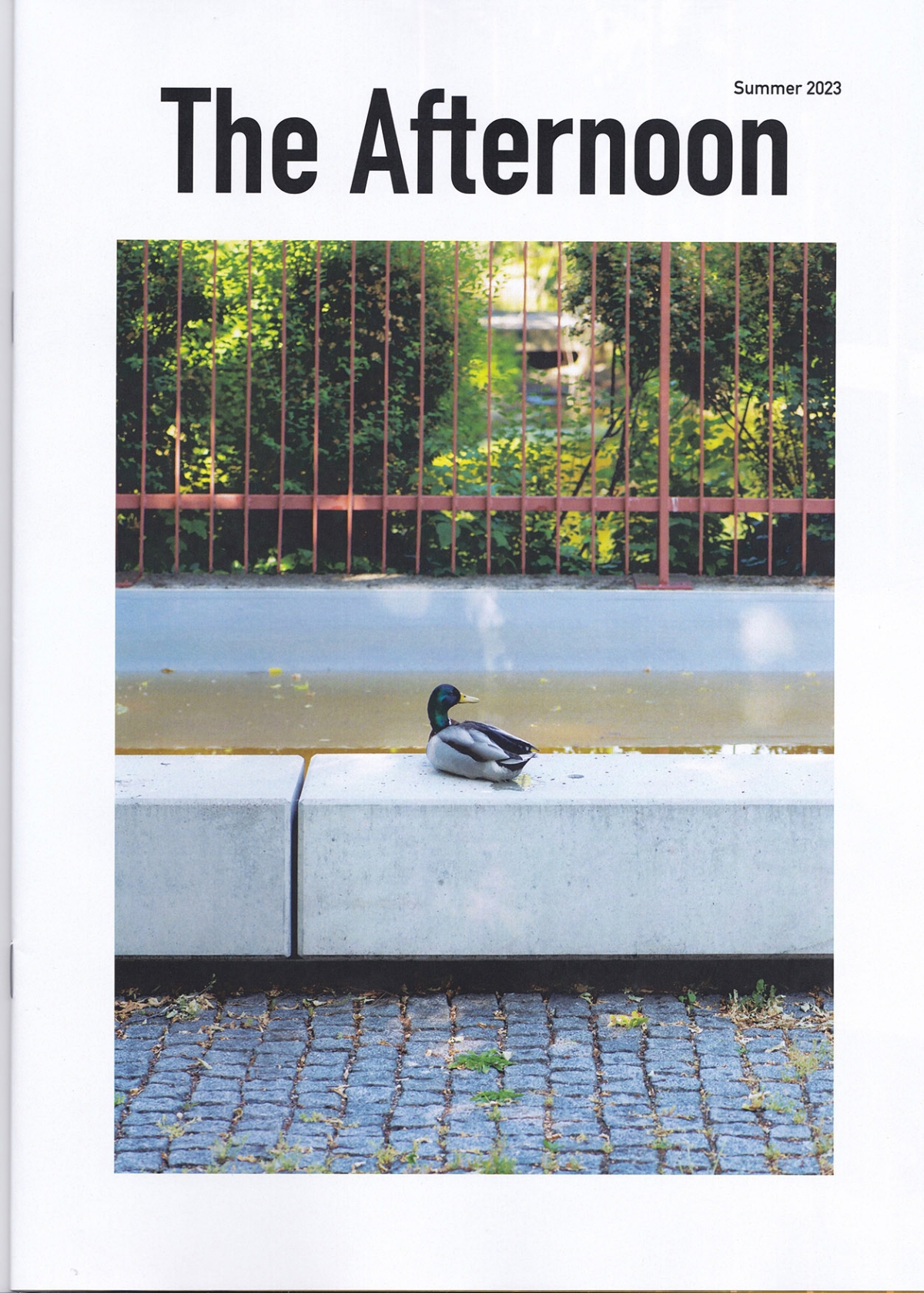 Published by Bianca Pedrina 2023
On the occasion of the exhibition Über das Neue at Belvedere 21 Vienna
By invitation of Laurenz Space

DIN A4, 4/4 C, 24 pp
Edition 10 + 5 AP
See exhibition, duo with Hiroshi Takizawa: Link
"One afternoon, I set out with my camera in and around Belvedere 21. There I discovered sprouting new constructions, rocks covered in sugar crystals, healed terrazzo flooring, a dented elevator, glossy ceilings, as well as duck ramps leading into a pool made by the artist Heimo Zobernig.
The latter made me wonder: Which came first, the ducks or the pond?

The story unfolds as follows:
Tragically, various animals, including squirrels and martens, have drowned in the pool on multiple occasions and it also lacked proper exit and entry aids for ducks, rendering it unusable for them. The safety department employees at Belvedere 21 took preventive measures to address the challenges faced by the animals. Initially, they individually guided the animals out of the pool, and sub-sequently, they placed stones in the narrower section.
However, the powerful waves generated by Thomas Baumann's installation, situated within the pool, posed further difficulties for the ducks. Eventually, the former head of building maintenance constructed ramps, which have proven to be remarkably effective. Belvedere 21 staff repeatedly observe ducklings using these walkways."