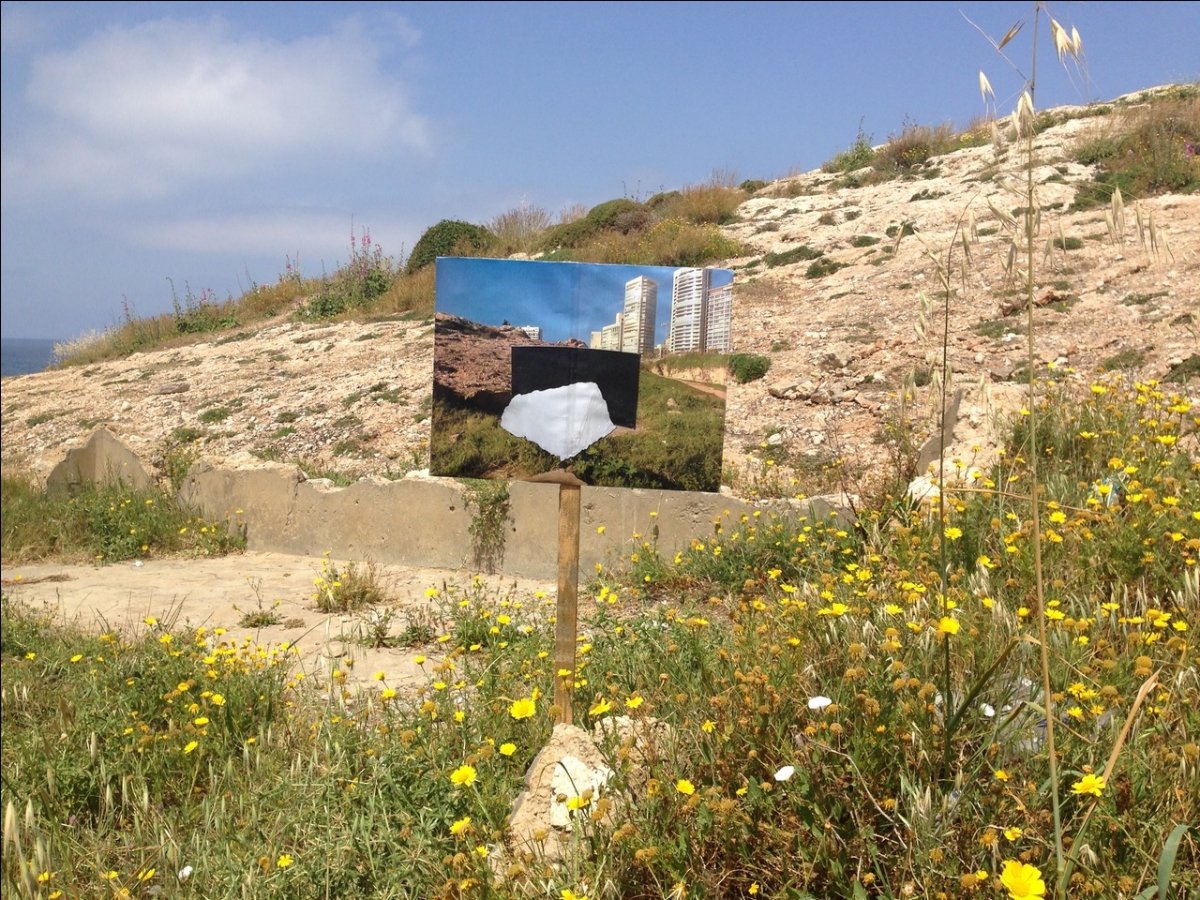 Digital Collage
C-Print on Blueback paper, Wood
DIN A2 format
2017
The ongoing Photoshop collage series "Art in public space" is a free and oversized gesture of placing potential sculptures (small scale models of Pedrina's photosculptures) inside public spaces, disregarding the environmental and social context of this actual place.
The collages contain images i stole from the internet, as well as my own sculptural models that i photographed and copied into these city vedutas.
About:
Kunsthalle3000 is an institution as intervention in public space dedicated to performative and ephemeral arts reflecting about this very space. Upon the invitation of Goethe-Institut Libanon, Kunsthalle3000 will be opening its doors in Beirut for a period of three weeks during May 2017. Moving into the ruins of an old house on Dalieh of Raouche, Kunsthalle3000 joins with local artists in an invitation to excavate the possibilities that lurk unseen within a place.