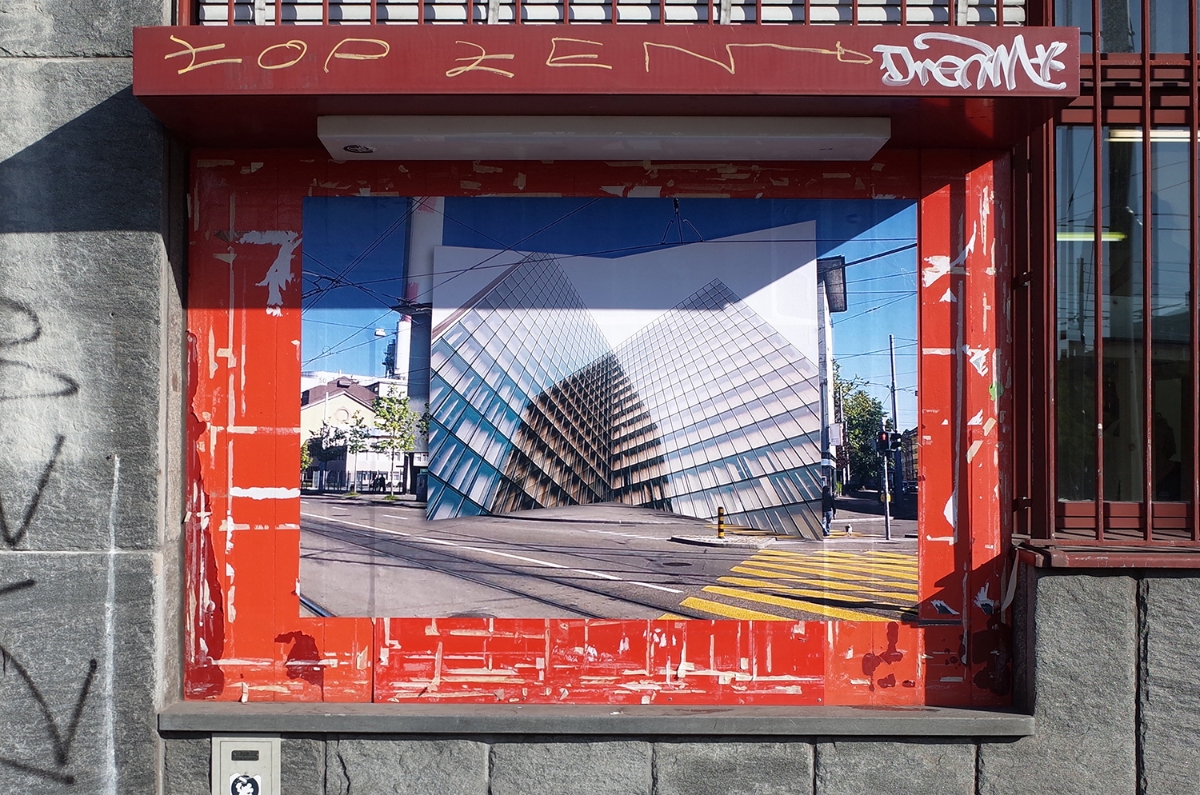 Digital Collage
C-Print on Blueback paper
150 x 100 cm
2017
The project space Schwarzwaldallee in Basel will close its doors in the summer of 2017. The building is demolished and replaced by a more modern building. It's future usage is not yet determined. For the last three years I was in the team of Schwarzwaldallee.
The project space is located in an industrialized area of Basel which is highly heterogeneous: Big pharmaceutical companies own half of the district, the motorway project Nordtangente in the early 2000's ripped nearly the quarter apart and the district Basel-St. Johann has a high proportion of foreign residents and is one of the social focal points of Basel.