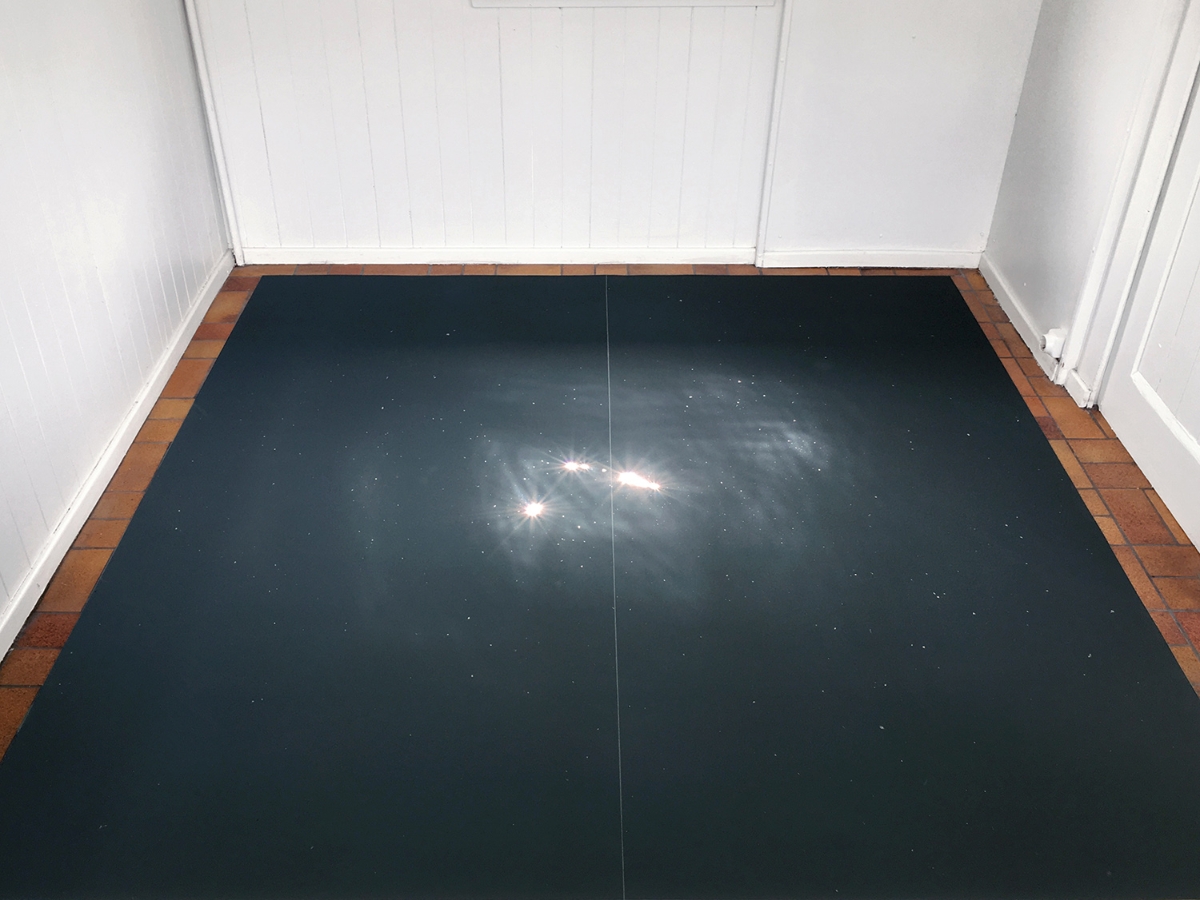 Dreiländereck
UV Directprint on Neoprene
212 x 270 cm
2021
This photograph was taken at the 'tri-regio' border at the port in Basel Kleinhüningen, where the three countries France, Germany and Switzerland meet on the middle of the river Rhein. Three imaginary lines mark the flowing body of water, not easily separable, into three different territories, nations and histories.
The image shows the rays of the spring sun reflected on the surface of the dark water.

This floor work is site-specific and is located in the customs house of the port of Basel, built in 1944, where to this day ship cargo is transferred to rail transport.
Its construction dates back to a time when European frontiers determined life and death. The transit of goods through Switzerland was of essential importance, especially for the Axis powers.
A few years earlier - in the same year that the rubber product neoprene came onto the market - my grandmother Bianca and her brother Emil fled Vienna shortly after the Anschluss of Austria. For a long time, the details of this story remained hidden from my family. The silence of a whole war generation did unfortunately not stop in our family either. Until I came across my great uncle's video testimony on Steven Spielberg's USC Shoah Foundation archive in the spring of 2021. In it, he mentions how he had to cross the Rhine River during his nighttime escape to Switzerland in April 1938. For the rest of his life, he would never forget how cold the water felt.